The Texas Rangers made more moves today assigning both Sherten Apostel and Lepdy Taveras to Double-A Frisco.
Leody Taveras is going back to Double-A Frisco where he played in 65 games in 2019 and played 66 games in Down East. He slashed .265/.320/.375 and had an OPS of .695 and hit 3 home runs and 31 RBI in Frisco. He worked 23 walks while striking out 60 times in 293 plate appearances. He stole 11 bases and got caught 8 times. I've been thoroughly impressed with Taveras each time I've seen him play; he just makes things look easy.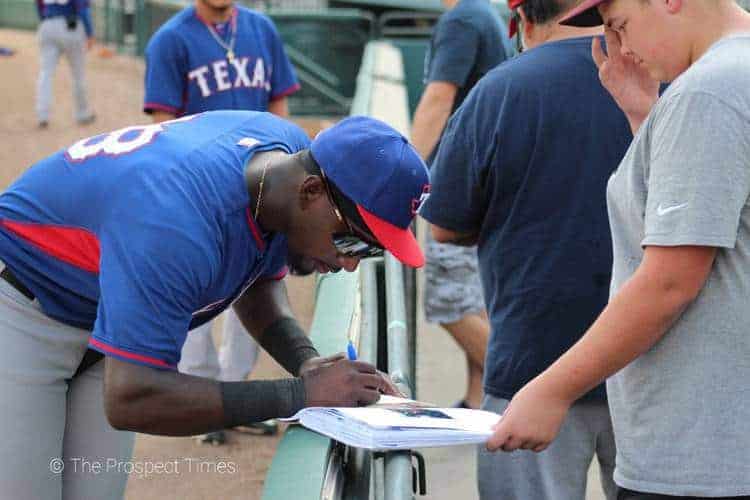 Sherten Apostel played in both Hickory and Down East in 2019. He slashed. 251/.339/.440 and has a .779 OPS between the two levels. He hit 19 home runs and knocked in 59. In 478 plate appearances, he walked 51 times and struck out 120 times so he'll need to work on reducing his strikeouts.
There are going to be more players assigned to Frisco soon. One of those that I exp ed ctcs to be assigned to Frisco is Sam Huff. One thing is for certain, the 2020 Frisco RoughRiders are going to be a fun team to watch.