The Life Of A Baseball Players Mom….This Is Sharon Barlow, Mother of Texas Rangers Pitching Prospect Joe Barlow
*Update* Joe Barlow was promoted from AA Frisco to AAA Nashville on July 15, 2019.
Rewind to last month when I was having some fun with the Frisco Roughriders communications team about following me on Twitter. After some lobbying and fun banter, they accepted. I asked Twitter for followers and tagged Frisco which prompted Sharon Barlow, Mother of Frisco Roughriders Pitcher Joe Barlow to send me this…
Yes, Mrs. Barlow, I agree. There's no one better to say good things about Joe than you, his Mother. I messaged Sharon, @flipflopmamma11 on Twitter, and asked her for an interview. She accepted and got the ball rolling.
A mother of 11 children, (8 boys and 3 girls), from Riverton, Utah Sharon works as a Lunch Manager at an Elementary School. She likes to refer to herself as "Child Nutrition Advocate" to sound more impressive. lol I know this, I don't remember all of my teachers growing up but I do remember all of the staff in the lunch rooms. I guarantee she doesn't need to impress the kids at her school. As you can tell from her answers to my questions below, she is a very open and honest Mom. And this might be the best interview I've done so far. It has been my favorite for sure.
Enjoy!
GS- What is it like being the mother of a professional baseball player?
SB- Honestly it is no different than being the mother to a non baseball player. I worry when he isn?t feeling well, I want to hug him when he might be down, is he getting enough to eat, are people treating him right, does he have enough money? Normal mom worries same as with all my children. With Joe it is a little more stressful because I can?t just drop whatever I am doing to go help him. I don?t define my kids by what they do but who they are. Don?t get me wrong it is pretty awesome to tell people what he does.
GS- When did you start to realize that baseball could be a career for Joe?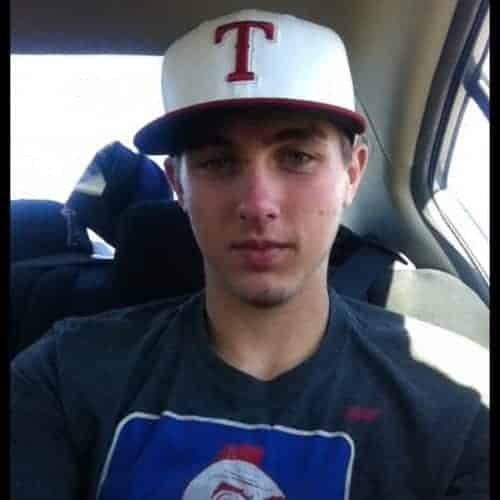 SB- I would like to say it was when he was 6 playing up a year in little league rookie level. He could not stand the thought of playing another year of T-ball he wanted to play ?real? ball where you keep score and you actually counted outs. We moved him up to rookie league to play on his brothers team. 1 summer night game his brother Sam walked back out on the mound to pitch, we couldn?t figure out where the catcher was, finally after a delay the coach came over to us and said the usual catchers were crying because Sam threw to hard and their hands hurt so after asking who would catch, Joe volunteered and waddled out in the catching gear. His dad and I looked at each other and said, hmmm I wonder how this is going to go he has never caught before. Joe was a natural and honestly I will always miss watching him catch. But Last year in Hickory is when I really started thinking that it could turn into a real opportunity for him. His personal growth and learning how to stay confident were improving and his pitching mechanics were becoming more consistent each month. Not that I ever doubted his ability but there are so many variables that play a part into a player being able to make it a career.
GS- Do you get nervous when your watching Joe pitch?
SB- Are you kidding me? EVERY SINGLE TIME. I get jittery, my heart starts racing, I?m a wreck cause I want him to do well. I really need to settle in each night with a margarita or shot of FireBall Whiskey just to calm me down before he starts. Problem with that is alcohol makes me tired so I would probably sleep through most of his outings, lol
GS- That might be the greatest answer to any question I've ever asked! lol
GS- Growing up, what kind of kid was Joe?
SB- Joe was always a happy, funny, giving, forgiving, hardworking kid but OH my, he could drive me absolutely crazy because he was so hyper and a non stop talker. Every parent teacher conference I could recite word for word what they were going to tell me, Joe is a great kid, fun to have in class but I need him to focus and pay attention in class. Joe had lots of siblings (7 brothers and 3 sisters)to occupy his childhood and athleticism was in their genes, constant backyard wiffle ball, practices, games etc. Sometimes 19 games a week and he loved the chaos. He was always the prankster, I could never stay mad at him because he always had something funny to say to make me laugh and not be so frustrated with him and he knew it. In 7th grade he was diagnosed with ADHD which was a blessing because he could not focus on school work and he wanted to play high school baseball so bad and without that help he would have never made the grades to accomplish that dream, academics was never his strong suit but he had baseball smarts at such a young age (4-5) that even I was impressed.
GS- What was the most important thing you wanted to teach Joe about life growing up? What lessons were most important to you as a Mother?
SB- To have Integrity and Character because without those your accomplishments are meaningless. Joe was taught to work hard no matter the task and to be the best you can be. If he gives it his all without sacrificing your Integrity and morals then I am proud. One of my favorite sayings is Work hard, make good choices and learn from your mistakes. We always told him that being an honorable person was so much more important than being a great ball player, I am confident that Joe has learned these lessons well.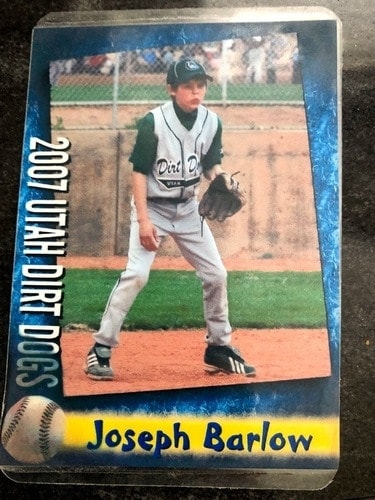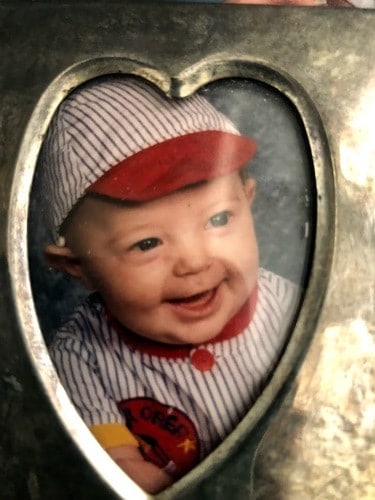 GS- When the Rangers drafted Joe in the 11th round 2016, what was your reaction? Did he talk to you about the decision to sign?
SB- I actually was thinking finally, no more long, late night, last minute homework cram sessions with him, myself and his dad and the Rangers are in the American league so no more batting, lol. There was no decision as to whether he would sign or not he had already told us he would sign for a snickers bar, we suggested him not telling his scout that.
GS- This is the second greatest answer I've ever received from an interview. lol
GS- With each promotion through the farm system, what emotions do you go through?
SB- Pride because I know he has worked hard for each one. Then my very next is anxiety and impatience because I want to share it on my social media and I have to wait for him to give me the go ahead I bug him every day about it and relief now that he is at the AA level because we can now watch every game which we do whether he is pitching or not.
GS- What is your most memorable moment so far of Joe?s baseball career?
SB- It is not an actual baseball moment but baseball made it happen. After 11 children and 30 years my kitchen was being remodeled, Joe was home from the AZL for a few weeks since being drafted and before heading back to Surprise fall training. He jumped right in to help how ever he could. A few days before he left he came to us and said Mom, Dad, I bought you new appliances they will be here in a few days. I told him I didn?t want him to spend his bonus money on us, our daughter took me to the side and said, Mom Joe really wants to do this for you, you and dad have done so much for him, don?t take that away from him. I was brought to tears.
GS- How much baseball do you talk about with Joe? Or when you talk is it more common family conversation?
SB- It is a good mixture of both. We text him after every outing and usually phone call or FaceTime at least once a week.
GS- What?s the one thing about Joe that no one else knows?
SB- Joe is terrified of dogs. He does his best to hide it. When he was 18 he shimmied up a tree faster than a squirrel as a dog came barking down the sidewalk. His nieces and nephews that he was tossing ball with were like, where is Joe? They were under 7 years old and he is hiding high in the tree.
GS- What is your most favorite meal to prepare for Joe when he?s home?
SB- This one is easy. For breakfast he loves my homemade buttermilk biscuits with sausage gravy, fresh fried potatoes and eggs. For dinner Joe loves my homemade rolls, Chicken Alfredo and Cream filled Crepes with Raspberry topping all homemade of course. Sad part is I can?t make those for him any longer since he was diagnosed with celiacs desease last December so learning to cook gluten free is a new task that I have taken on.
GS- WOW! I need to come have dinner at your house!
GS-? I ask this in all of my interviews, and your my first parent interview, so I?m going to ask you too?.. What is your favorite meal?
SB- Smoked Salmon, baked potato with LOTS of butter and cheesecake.
Joe is having a great season so far in AA. At the time of this article, Joe has posted a 1.20 ERA is 12 games with the Roughriders. The Rangers are looking for big things from this kid, and his future in Arlington looks inevitable.
Thank you for your time! I appreciate it and as a Rangers fan we are rooting for Joe! #letsride #togetherwe
*This article was delayed for release by the passing of Tyler Skaggs, Pitcher for the Los Angeles Angels. Tyler died while in Texas with the team for a series with the Rangers. This article is dedicated to Tyler, his family, the Angels organization and fans.?