E-Train Bats Silenced by Skeeters in 2-1 Loss
Round Rock, TX – The Round Rock Express, unable to ever get in a groove were held to three hits by seven Sugar Land Skeeter pitchers as they lost 2-1 on a humid Thursday night at Dell Diamond, in front of 4,526 fans and a bunch of dogs.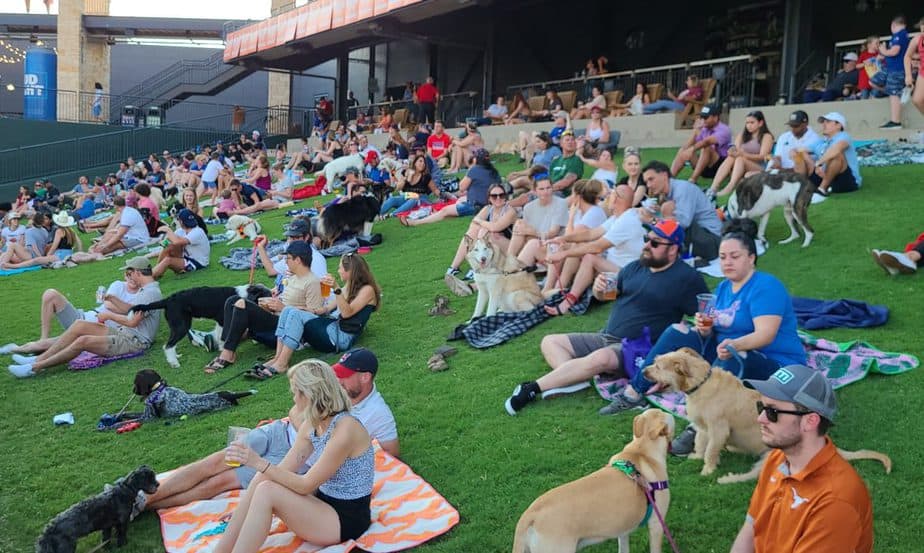 Skeeter reliever (say that 5x fast) 37 year-old Joe Smith (1-0), on a Major League rehab assignment from the Astros, pitched a scoreless 3rd inning with a strikeout to pick up the scorer's discretion win. Skeeter starter (try THAT one) Austin Pruitt – also on a rehab assignment – pitched only 2 innings on a scheduled bullpen night, failing to pitch the required five innings to qualify for the win. Ronel Blanco pitched a scoreless 9th to pick up the save (7)
Express starter Drew Anderson (3-4) took the loss despite pitching a solid 6 innings, giving up eight hits while striking out 8.
The loss dropped Round Rock to 26-23 on the season, falling to 1.5 games back. Sugar Land improved their record to 27-21.
On The Mound
For yet another night, the pitching staff had a solid effort go to waste. Starter Drew Anderson (3-4, 3.55) went 6 steady innings allowing only 2 runs, both earned, while striking out 8 and only walking 1. While the righty Anderson did not put up any crooked numbers on the scoreboard Thursday, the troublesome side of his outing is that he allowed runners in every inning and faced at least 4 batters in each, as has been a trend for the 27 year-old of late as he's seen his WHIP increase from 1.09 to 1.34 over his last six appearances. It should be noted that Anderson was also bailed out by 2 outfield assists from Leodys Tavaras, one at 3rd and the other, the pitchers best friend, a 7-2 fly out/throw out at home double play, to stifle the Skeeter first inning rally.
What more could be said for the bullpen lately? With the three shutout innings tonight the pen has allowed just 3 runs over their last 17.1 innings (1.56 ERA) and outside of a Joe Palumbo implosion on Monday, have been virtually spotless over the last 3 weeks.
Recent send down Demarcus Evans was the first out of the pen and after a rough 1st outing back with the club a week ago in El Paso, the righty picked up right where he left off the last time he was physically in Round Rock with a dominant hitless, scoreless 7th inning striking out one in the process of throwing 15 pitches, 10 for strike. If the 6'5″ 265 Petal, MS native can right the ship, Evans figures into the long term picture with the big club.
Dennis Santana followed with another hitless scoreless inning and while his final stat line was an impressive 1IP 0H 0R/ER 0BB 2K it should be noted that he had a minor issue getting the ball over the plate as only 7 of his 13 pitches were for strike.
Ryder Ryan fired a clean 6 pitch inning to close out the 9th for his 3rd straight scoreless appearance since his worst outing of the season on June 20th against OKC.
At The Plate
What can be said on a night when you score only 1 run on 3 hits that wasn't said after scoring only 1 run on 6 hits on Tuesday? Initially I was going to bring up timely hitting in this section but simply putting bat on the ball and putting it in play when they do has been a challenge of late. But since we're on the subject of timely hitting (or even in play) let's look to the bottom of the 4th as an example. With the E-Train trailing 2-0, Colin McKee came in to relieve Astro rehab assignee Joe Smith to start the inning and promptly walked Tavaras, Dorow and Martin to load the bases. To make things worse for McKee, with the bases loaded and nobody out the 27 year-old righty fired one to the backstop scoring Tavares to cut the lead to 2-1. In an apparent lack of will to continue his charity work, with runners still on 2nd & 3rd and still nobody out the Pennsylvania native locked it down by striking out both Yohel Pozo and Elier Hernandez before inducing a weak foul out from Jason Martin.
Outside of the 4th inning there weren't too many other threats despite having runners reach third, only to be stranded multiple times throughout the game. Round Rock finished the game with 7 LOB but more indicative of the Express recent performances is that they were 0-9 with RISP Thursday and 15-70 (.214) over the past 6 games in those situations.
On the positive: OF/DH Jason Martin went 0-2 with 2 walks, continues to get on base at an incredible pace, would be 4th in the (still) unstably named Triple-A West East with a .433 OBP and 1st in OPS at 1.198 if it weren't for his 19 game stretch over two callups to the big club.
Leodys Tavaras 10-game hitting streak came to an end as he finished the night 0-3 with a walk and Round Rock's only run. Tavares could soon be looking at another callup as he's been raking over the last 2 weeks, saw his average raise from .226 on June 1st to it's current .259. The 22 year-old switch hitter had gone 15 for his previous 43 (.349) coming into Thursday.
Curtis Terry pinch hit and struck out in the 9th inning in his only at bat. Terry, sitting out of the starting lineup for just the 2nd time all season is expected back in the lineup on Friday.
Up Next
The huge Dell Diamond Independence Day Weekend kicks off Friday night at 7:05 pm. Lefty Hyeon-Jong Yang (0-0, 3.24) makes his 3rd start of 2021 for the Round Rock Express while 32 year-old righthander Hector Velazquez (1-1, 1.62) takes the hill in what will be another bullpen night for the Skeeters.
Big fun at the Diamond all weekend with fireworks on Friday and Saturday night in addition to Sunday the 4th. As normalcy is returns to Central Texas the crowds have increased with each series and expectations are high as we head to what is traditionally some of the most attended dates of the season.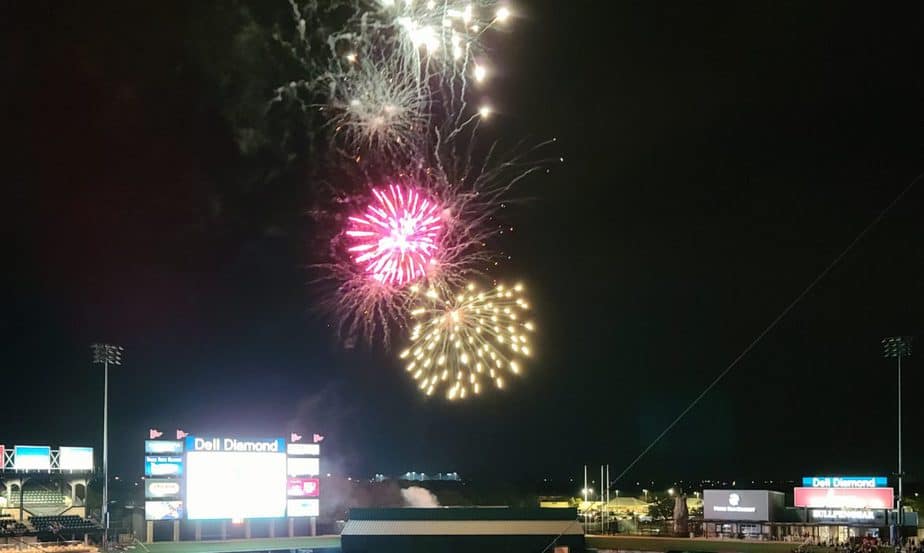 Personal Side Note
I'd like to issue an apology to the readers for not providing my crack analysis over this past road trip to El Paso. I had spent the previous day, Wednesday – the only day off each week in Triple-A West and a travel day – incredibly sick, only for it to get worse Thursday and then moreso Friday. At that point I called it a week and kept up remotely. To answer the questions before they're asked: No, I don't believe it was Covid and yes, I've been vaccinated.
In my many years associated with sports; playing, officiating or reporting I have never missed a scheduled game so I don't foresee this happening again and I will continue to provide the high quality content that you pay your hard earned dollar for.
Not paying? That's ok, I don't have a schedule.
😉