It's been a couple of weeks since the World Series ended. Seems like that is the stat most baseball fans are enamored with. I am already missing baseball so I thought it'd be fun to take a look back at the 2019 season, specifically at the Texas Rangers top power hitters in 2019.
Matt Davidson
Davidson played 125 for the Nashville Sounds in 2019 and mashed 33 home runs, leading the Texas Rangers and their farm system. The power hasn't translated to the Majors, at least consistently. His most successful seasons were with the White Sox where in 2017, he hit 26 home runs and in 2018 he hit 20.
Davidson played 20 games for the Cincinnati Reds this year and hit 3 home runs and slashed .163/.234/.395/.629 at the plate. He is currently a free agent.
Patrick Wisdom
The Cardinals selected Wisdom in the 1st Rd of the 2012 draft. He didn't get the call to the Majors until 2018 and he hit 4 home runs and slashed a line of .260/.362/.520/.882 in 32 games.
Davidson played in 9 games for the Rangers in 2019 but most of the year he played in Triple-A with the Nashville Sounds. He sent 31 baseballs flying over the outfield walls.
Wisdom played two games for the Chicago Cubs this year but only had two at-bats.
Sam Huff
The Rangers # 2 ranked prospect hit 28 home runs between Hickory and Down East. With Hickory, he destroyed opposing pitching as he hit 15 home runs with 29 RBI and hit a line of .333/.368/.796/1.165 in just 30 games. After promoting to High-A he hit 13 home runs with a .262/.326/.425/.751 line at the plate.
Sam Huff was one of the Rangers prospects to make their highly-anticipated debut and he didn't disappoint. Although it is a limited sample size, he hit 3 home runs and slashed a .355/.394/742/1.136 line at the plate. Expect the Rangers to start Huff in Double-A Frisco or Triple-A with the Nashville Sounds in 2021. Don't worry, he'll be in Arlington by the end of the year.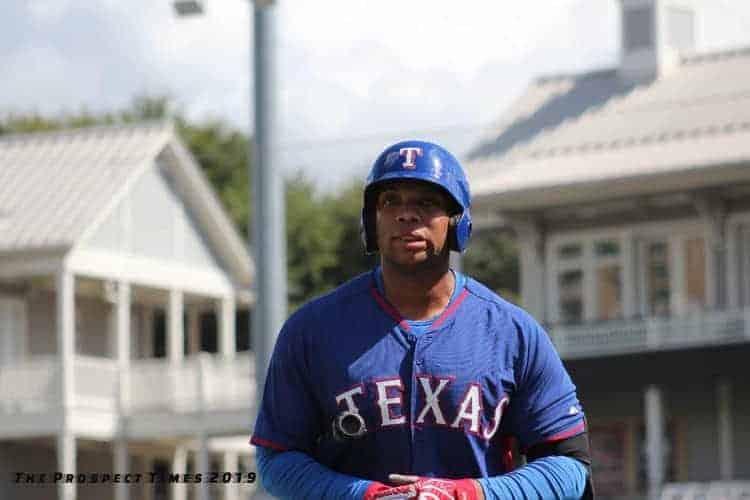 Curtis Terry
Terry, 24, was named the Rangers minor leaguer of the year. He hit 25 home runs between Down East and Hickory. In Hickory he hit 15 home runs in 62 games. He hit a line of .263/.328/.560/.889. When he promoted to High-A, he actually had better numbers at the plate with a line of .322/.395/.515/.909 with 10 home runs. His wall rate increased and his strikeout rate reduced. We've got plenty of reasons to be excited about Terry's potential.
Andy Ibáñez
Ibáñez, 27, spent the whole 2019 season in Nashville. He hit 20 home runs with 65 RBI and a line of .300/.375/.497/.871 at the plate. He is another player that we could see in Arlington, especially if solid play at 2nd base is still desired.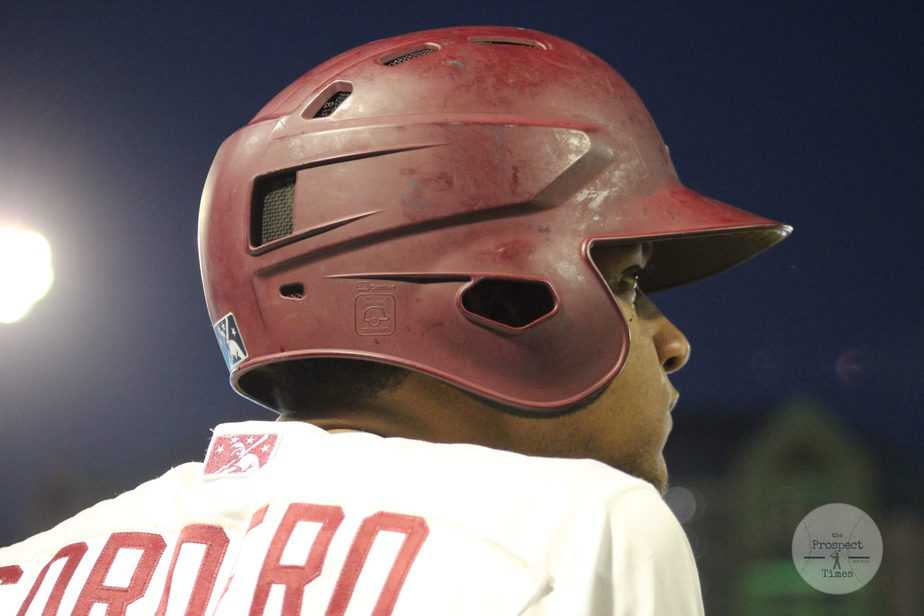 Andretty Cordero
Cordero, 23, spent 2019 in Double-A with the Frisco RoughRiders. He slashed a .270/.313/.408/.721 line at the plate and hit 16 RBI.
He led the Texas League with 82 RBI. Cordero was one of the prospects released by the Rangers.
White, 26, hit 14 home runs with the Nashville Sounds in 2019. He made his debut with the Rangers this year and struggled at the plate hitting a line of .188/.231/.229/.460 but seemed to break through once he got his first hit. While he struggled at the plate, he played excellent defense in the field. It's safe to say that we will see Eli in Arlington next year.
Obviously some of these players are no longer in the organization but it is fun to take a look back at times. It can be easy to forget all of the players in the farm that make an impact.
Did any of these Texas Rangers top power hitters in 2019 surprise you?