We cover Frisco RoughRiders baseball, but we also cover every aspect of the Texas Rangers farm system. We've got you covered with all aspects on the farm from breaking news and roster moves to injury reports and series previews.
Whether you are looking for information about the Frisco RoughRiders, Round Rock Express, Hickory Crawdads, Down East Wood Ducks or just want to stay up-to-date with what's going on in the Rangers farm system at any level this is your one stop shop!
We have been blessed to get credentialed to cover the Frisco RoughRiders for the last two years. Minor-League baseball provides a more intimate setting and a wonderful experience for families. Our goal is to highlight every prospect at some point and to draw more people to Minor-League baseball.
Heath
Founder
Baseball is by far my favorite sport. Born and raised in the DFW area and he's been a Rangers fan his whole life. He grew up watching Nolan Ryan pitch in Arlington stadium and now spends time with his boys. One is named Nolan and spends free time with family and covering the Frisco RoughRiders
Adam Carter
Contributor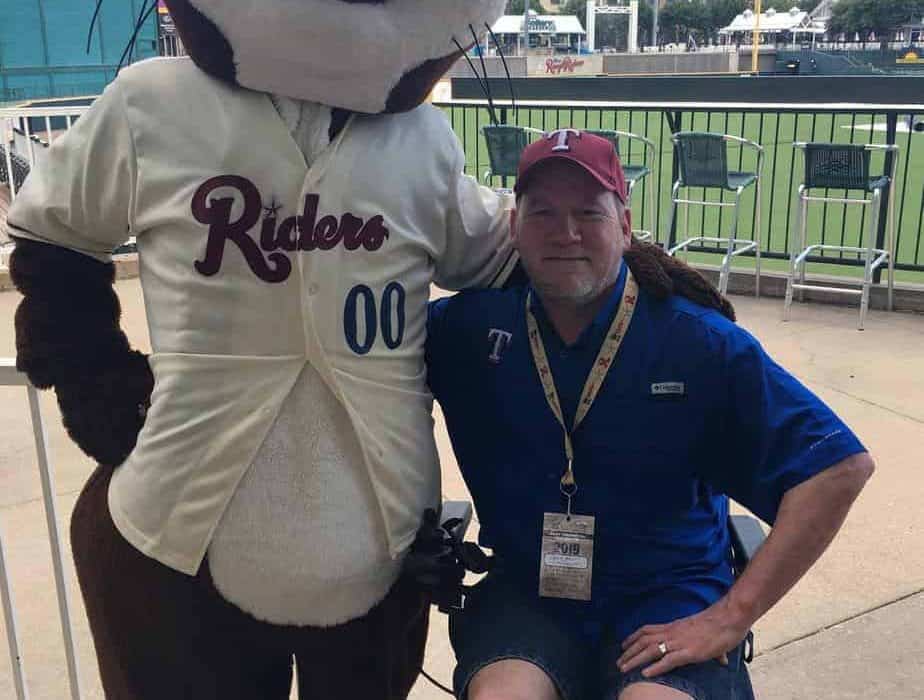 Jeff Hewitt
Contributor
Unfortunately for Jeff, he lives near the Houston area. He is a DFW sports fan who loves traveling to Dallas along with his beautiful wife to attend games.
Andrew Maher
Contributor
Andrew is a huge fan of baseball and collects memorabilia. You will see him attending plenty of games at Dr Pepper Ballpark.
Marah Mason
Contributor
Marah is a season ticket holder and has a way of incorporating humor into her stories that are sure to make you laugh. When she isn't with her kids, she is at Dr Pepper Ballpark.
Greg Scallan
Contributor
Greg is all about barbecue and baseball. Check him out on Facebook as well at Compete BBQ Team.
Alex Ashley
Contributor
A self-proclaimed sports nerd, Alex Ashley brings both detailed stats and the human element to his writings. A current resident of San Antonio, Alex also is a co-host of the podcast, The A&A Sports Show. With a passion for sports and for sharing stories, the articles Alex produces will paint a vivid and in depth picture of the sporting world.