Sit Down Interview With Ronald Guzman And His "Power".
August 22, 2019- Oklahoma City
When you see Ronald Guzman smile you can?t help but smile yourself. It?s infectious. Watching him interact with teammates, coaches and fans reminds you of the good in people, even professional athletes. Signed in 2011 as an International Free Agent, Guzman has climbed up through the Rangers Farm System.
During my week covering the Nashville Sounds in Oklahoma City my number one goal was to get a sit down with Guzman, not only because he?s got significant major league playing time and fan favorite, but to get a pulse on his mindset since coming down to AAA. His offensive numbers have skyrocketed in August, proving that his major league potential with the Rangers at first base is still the long term plan.
I want to add what a genuine person Guzman is also. We missed our scheduled interview on Wednesday. Before the game as I was taking pictures he walked up behind me and gave me a pat on the back, ?Hey man, sorry I missed you today. I came in later and was in the cage. Will you be here tonight after the game?? I am a small time fan blogger. He didn?t have to give me the time of day or apologize at all. The fact he went out of his way to apologize, give a reason and reschedule shows you the kind of man and role model he is.
(I told him I would be around after the game but the next day would be fine, as I know they are tired and ready to go eat after the games. He went 4-4 that night with a home run and two doubles.)
GS- Ronald, thank you for taking the time to speak with me today.
GS- Since August 7, your hitting .415 with 12 runs, 6 doubles, 4 home runs and 10 rbi?s. 6 of those games during these 2 weeks have been multi-hit games. Your obviously seeing the ball well right now, how are you feeling at the plate?
RG- I feel really good. Honestly I haven?t felt like this in a little while. Last year I was in the big leagues for most of the year and I was kinda fighting the whole year trying to get used to the league. Now I feel like I know what I?m doing. If I?m off a little I can talk to myself and pull out of it. I haven?t felt like this in a while.
GS- Talking with hitting coach Howard Johnson the other day he told me his feeling was that you were tied up inside with your hands a little bit, that he wanted you to get the bat head out front a little more. Do you feel like your swing was tied up and is that something you?ve been working on?
RG- Definitely. I feel like my front elbow was the main problem. I feel like I have a good swing, and it gets in the way sometimes. The main problem for me beginning of the year was my front elbow wasn?t in a good position to be able to throw my hands. That?s what I have been focusing on and everything else just follows the rhythm with my whole body.
GS- When you had your injury earlier this year, did you feel like you had a hard time getting back into the groove of your swing?
RG- Yeah, I had a really good spring training. I felt good and knew what I was doing. Then when I got hurt I stopped hitting for a little while and when I came back it didn?t feel right. My mentality before my injury was good. When I stopped swinging due to the injury my mentality when I came back wasn?t working.
GS- Ronald, being from the Dominican Republic how important is it to you being a role model to the kids in the DR?
RG- It?s amazing. It?s a great feeling. I feel like everyone has a purpose in life and God has blessed me with a lot of talent, the desire and love for the game. I want to be a good example for the kids in the Dominican. Knowing that when they come here to play they have to learn the language, the culture and respect the game. That is what I try to teach. I always try to smile and give the fans a good impression of myself. Having that power that God has given me is important to share that happiness.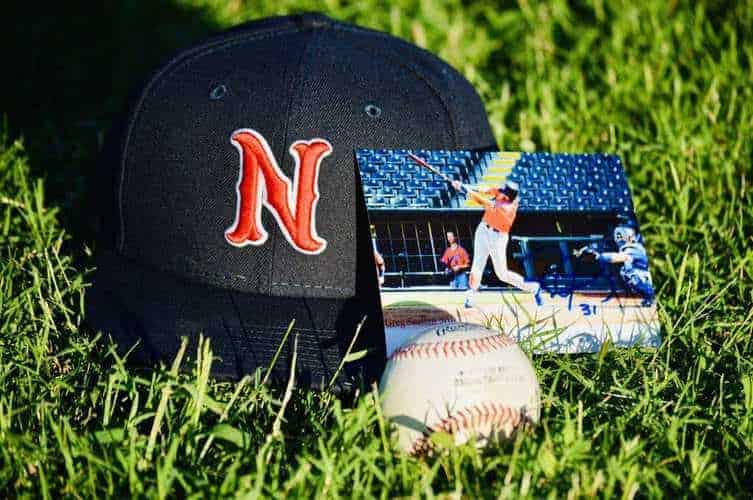 *I love the way Ronald uses the word ?power? to represent his God given abilities. If you think about it, it truly is a power.
GS– You?re a huge fan favorite in Rangers Nation. Is it important to you knowing that?
RG- Yeah. 100%. Sometimes you don?t realize the big impact we have on people. The impression I want to give to people is that yes I?m a major league baseball player but I?m just like you, a regular human being. We are all human beings interacting with each other and I want them all to feel comfortable. I like sharing happiness. I want the fans to enjoy the game and have a good time. I know they love the game as much as I do and to be able to perform for them is a blessing and feels special.
GS- What are your plans for the offseason?
RG- I have a baby on the way. Due in just a few weeks. (A boy) So that will take up a lot of my time. I want to really focus on my body this offseason. I know what it takes now to play in the major leagues and I want to be ready for next year. I want to be stronger in my lower body so my defense will be stronger. I will start hitting again in January more than likely. I don?t want to start messing with my swing. I feel like in the past I have worked on different things with my swing each month and by the time spring training comes and I feel like I?ve worked on nothing because it only last a month or so.
GS- What is your favorite home made meal?
RG- My Moms meals?..*sighs* Man. So good. Plantains with salami and queso. I had some of your ribs also. I?m a big ribs guy.
This was by far the most informative interview I?ve done with a player, right up there with Eli White. Guzm?n is such a genuine person. Using the word ?power? for his god given abilities speaks volumes of how aware he is of the impact he makes on people?s lives everyday. That is rare and should mean a lot to Ranger fans.
I know I speak on behalf of Rangers Nation when I say that we all hope Ronald Guzm?n?s name will be penciled in the lineup at first base for years to come in the new ballpark.
***Go to @ProspectTimes on Twitter for a chance to enter a drawing for an autographed phot of Ronald Guzman! https://twitter.com/ProspectTimes