The Frisco RoughRiders are off to a great start. They won their second game in a row by a final of 9-6 over the Midland RockHounds (Oakland Athletics). The RoughRiders scored 9 unanswered runs to help them pull off the win.
On the mound
Right-hander Jake Latz got the start for the RoughRiders. He pitched 2.1 innings and allowed 1 hit, 2 walks, struck out two and a HBP. The RockHounds scored 5 runs, 4 were earned due to a throwing error by Diosbel.
The bullpen held the RockHounds scoreless for 5 innings until the top of the 9th.
The first one on in relief was Stephen Villines who set the tone for the rest of the bullpen. He pitched 2.2 scoreless innings allowing only one hit and struck out three.
Alex Speas pitched 1.2 innings. He allowed one hit, one walk and struck out 3. It was reported initially that he touched 98 but I heard from the radio broadcast that he actually did touch triple digits.
Blake Bass pitched 2.1 innings and allowed one run on two hits and struck out one. In the top of the 9th he came into a non-save situation but ended up earning the save after the RockHounds tried to mount a comeback.
At the plate
The RoughRiders line-up is going to hard to keep quiet most nights. There is a ton of speed and talent all through the roster, including the pitching side of things.
Bubba Thompson, is one that stood out. He is extremely fast and so is Steele Walker, who grew up coming to Riders Field. Both played a huge role in their 2nd win of the season.
In total, the line-up scored 9 runs on 10 hits. They earned 5 walks and struck out 10 times.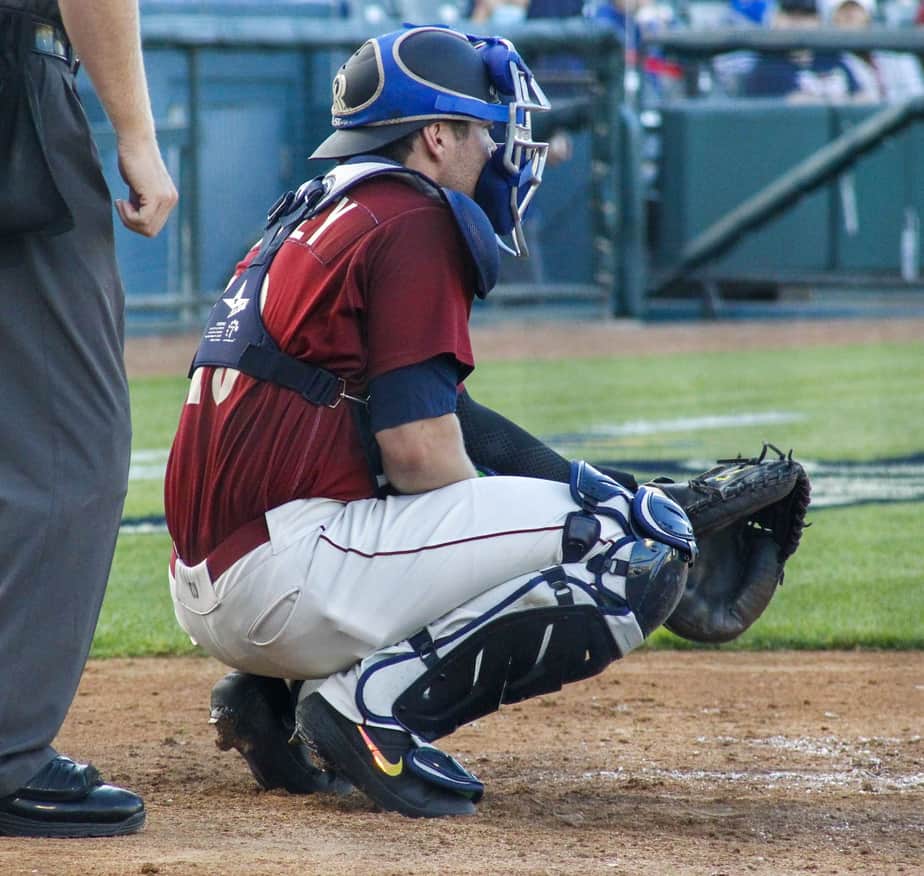 Let's not let this moment slip by without mentioning catcher Matt Whatley. He was one of the four Riders with multi-hit games. In the first two games of the season he is hitting .571 with a 1.339 OPS, plus he's got two stolen bases.
Julio Pablo Martinez, Steele Walker and Jax Biggers were the other players with multi-hit games. Martinez also had his third stolen base of the season.
In the end the Riders have a 2-0 record. Stephen Villines (1-0) earned the win. Blake Bass earned his first save of the season.
Right-hander Tyler Phillips takes the mound for the RoughRiders tonight in the third game if this series. The RoughRiders will be facing left-hander Ty Damron. First pitch is set for 7:05.