The RoughRiders moved to 15-10 after their 6-2 loss to the Arkansas Travelers (Mariners).
Left-hander Cody Bradford took the mound for the RoughRiders, making his 5th start of the season. The Travelers sent right-hander Connor Jones to the mound.
The RoughRiders found the scoreboard first as they have in most of their games this year.
Unfortunately, they were only able to bring across two runs and it wasn't enough to hold the lead. Ezequiel Duran singled, scoring Justin Foscue and Trey Hair, who homered on Cinco De Mayo, worked a bases-loaded walk, bring in Dustin Harris. 2-0 Riders.
The Travelers found the scoreboard in the top of the 2nd, scoring one run on a sac-fly. 2-1 Riders.
Both teams were held scoreless in the 3rd inning but the top of the 4th is when the Travelers broke the game open, scoring four runs. In the inning the runs came from a solo home, a two-run home run and an RBI single.
Seth Nordlin replaced Cody Bradford in the 4th inning.
Bradford's final line was 3.1 innings: 5 runs, 7 hits, 1 walk. 66 pitches- 50 for strikes.
Nordlin (2.75) pitched 4.2 innings, allowing one unearned run on three hits and six strikeouts.
Left-hander Grant Wolfram (7.04) pitched a scoreless inning walking one and striking out two.
At the plate the RoughRiders scored two runs on six hits. Ezequiel Duran went 4-for-5 with an RBI and was the only Rider with a multi-hit game.
Trey Hair and Sandro Fabian were the other RoughRiders with one hit.
What's next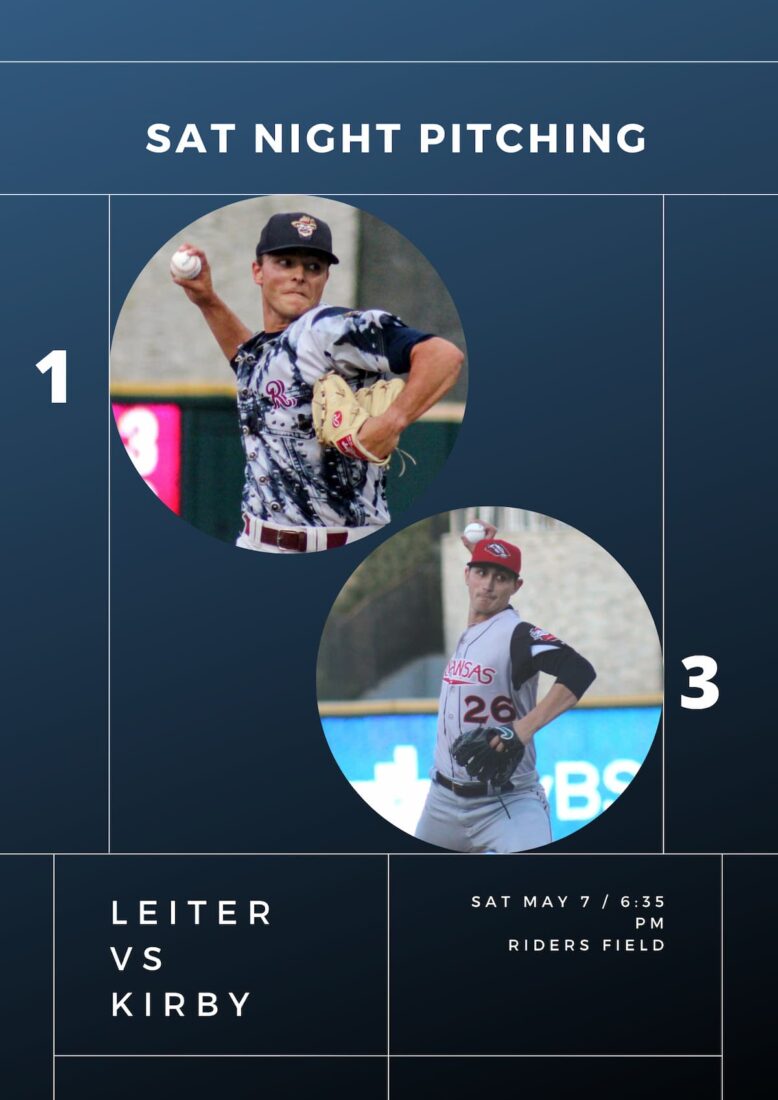 Turns out that this matchup will not happen as George Kirby seems to have been promoted as he is not with the team.