Clase is no longer in session as Emmanuel Clase has been traded to the Cleveland Indians for ace Corey Kluber. Delino DeShields was also part of the trade, meaning that Danny Santana will see the majority of reps in Center Field for the Rangers.
Emmanuel Clase spent most of the season throwing heaters in the minors. First it was in Down East where he had a 2-0 record pitching 7 innings and striking out 11 batters. Then it was Frisco where he lit up the radar gun. This is where myself and several more experience of bloggers were able to witness the consistent 100 MPH cutters for ourselves. Once he went back to back nights in Frisco it was only a matter of time before we'd see him step on the mound in Arlington.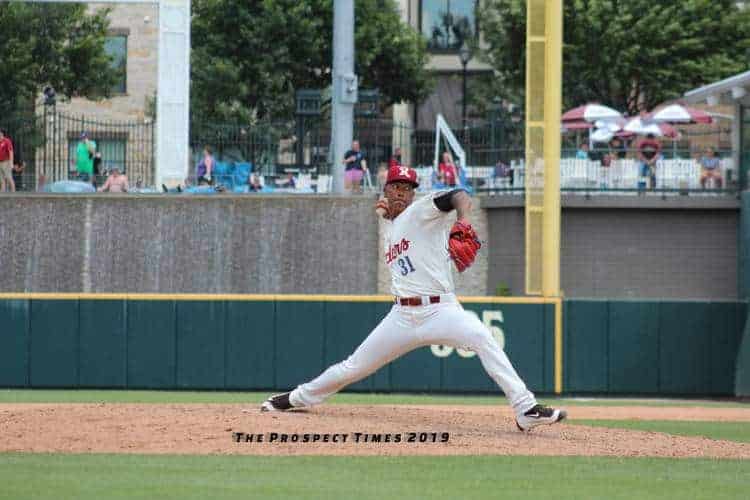 In Frisco he had a 1-2 record with a 3.35 earned run average in 37.2 innings pitched. He walked 8 and struck out 39.
In Arlington, I think many casual fans who weren't keeping up with the farm system were surprised. Clase was constantly throwing up 100 mph pitches, for strikes. He ended with a 2-3 record with a 2.31 earned run average in 23.1 innings.
Great trade
I am a little disappointed that we traded Emmanuel Clase but we traded him and DeShields for a 2-time CY Young award winner (2014 & 2017). The Rangers bullpen will still be in good shape as the farm system is deep with guys who can fill in. They may not throw 100 mph but bullpen guys are easier to replace and the Rangers sold high on Clase. In doing so, the Rangers may have their strongest rotation ever.